Your Trusted Insurance Partner
Originally founded in 1937, R.W. Caldwell Realtors® and Insurers is Gulfport's oldest business. Still locally owned and operated by the same family, we have built our reputation over the years on awesome customer service and a wide array of excellent options.
Our mission is to simply help our clients find the best insurance solutions for their specific needs.
No matter what type of insurance you need, reach out to us anytime with your questions. No question is too small!
We're friendly and available to chat, reach out to us today!
About Our Founder
R.W. Caldwell began in insurance in 1935 before opening R.W. Caldwell Realty and Insurance in 1937 at 5433 Shore Boulevard, and later at 3119 Beach Boulevard.
Known as 'The Father of Gulfport Beaches', he raised the funds to pump up the sand creating the beaches in 1939. After his passing, Captain Walt Williams led an effort to build a fountain at the entrance of Gulfport in his honor. Mayor A.L. Anderson and the City Council approved it unanimously and the fountain was dedicated in 1956.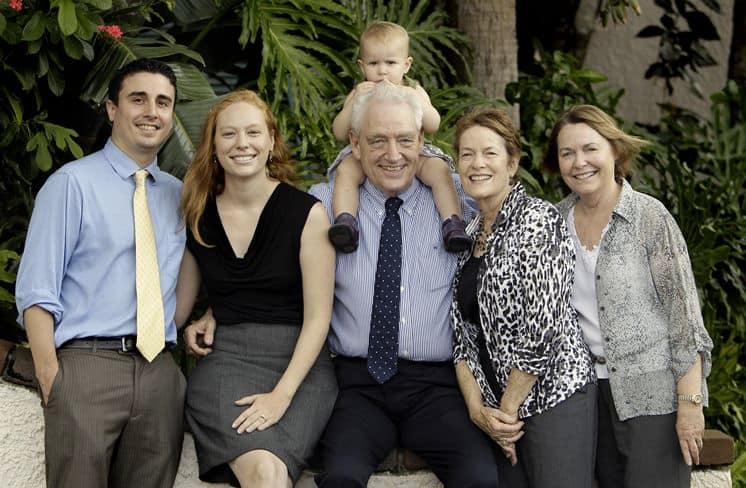 A family business since 1937
Left to right: Rob & Jody Caldwell Sepúlveda, Poul & April Caldwell Hornsleth & Desi Caldwell McCarthy. Sarah Caldwell Sepúlveda, is sitting on her Chi Chi's shoulders.
Talk to us today to find out how to get the best price and value on insurance for you.
We have several fine carriers that offer varying discounts. Our team of insurance professionals understands the Florida insurance needs of our customers.